Why is early supplier involvement important for speaker grilles?
Learn how to improve the manufacturing process, design, and more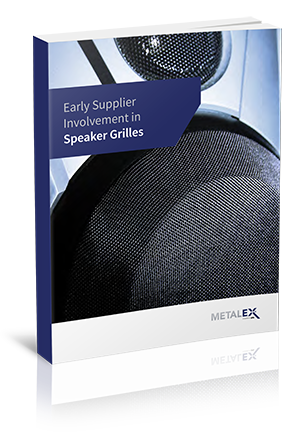 As experts in perforated metals, Metalex can provide "sound" solutions for the manufacturing of Speaker Grilles for your product.
From our experience working with perforated metal, we've discovered that early supplier involvement can help benefit your speaker's:
Production quality
Design
Overall costs
And more
Our eBook explains these different considerations and how they impact speaker grille manufacturing.
Complete the form to begin the download.