Select the Right Perforated Product for Your Application
Learn the characteristics and cost implications of perforated products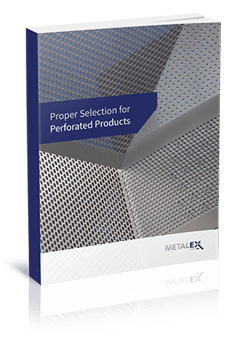 There are many factors that go into selecting the right thickness, hole size, hole shape, spacing, and more for perforated products. We've created an eBook that walks through these factors and how they should be considered. In Proper Selection for Perforated Products, you will learn:
Cost implications of material, pattern, and standards
Applications for different sizes and types of perforated products
Questions to ask your manufacturer to streamline the process
And more
Fill out the form on the right to download the guide and learn more about the selection process for your application.