Get Industry Standard Perforated Metal Drawings
Download the standards for perforated metal patterns and dimensions.
Although Metalex is known for our custom perforated patterns, we do offer industry standard patterns to our customers.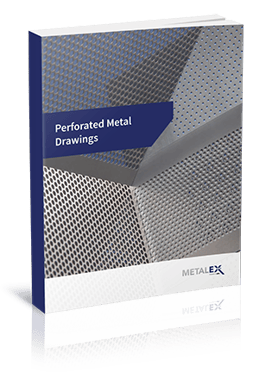 We've put these patterns together in our Perforated Metal Drawings guide, a compilation of drawings for different patterns that include:
Holes per square inch
Open area
Pattern number for ordering
And other dimensions
We've collected these all in a single document for an easy download.
Complete the form to begin the download.