How to Specify Safety Grating
View guidelines for preparing safety grating project specifications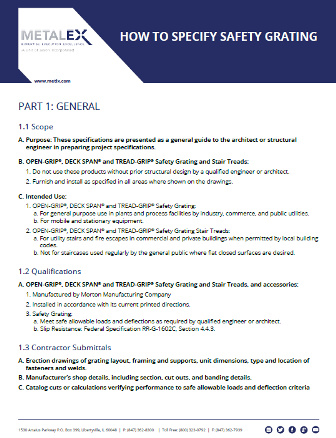 Metalex offers a range of safety grating products, including OPEN-GRIP®, DECK SPAN® and TREAD-GRIP®.
For your convenience, we've put together How to Specify Safety Grating guidelines for architectural and structural engineers while preparing project specifications. They include:
Information to include in contractor submittals
Storage and handling recommendations
Grating materials
And more
Complete the form to the right to download these guidelines for your records.